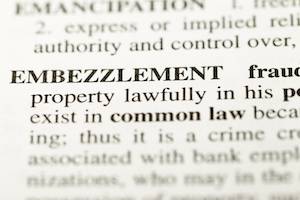 By Ray Dall'Osto and Brianna Meyer
If you pay attention to the news, you will often see stories about an employee being charged with embezzlement. A common embezzlement fact pattern involves an office manager or bookkeeper who is accused of diverting their employer's money to his personal account, often in small increments over a long period of time, or charging and purchasing personal items using the employer's credit. Another situation involves a company officer, attorney, or trustee who diverts funds they are entrusted with for their personal use or for another, without the company's or client's knowledge and permission.
By the time the employer or entity detects possible impropriety and embezzlement, thousands to millions of dollars will have gone unaccounted for. A 2017 study of embezzlement cases nationally found the median loss to be at $300,000 and the average loss over $1 million.
...