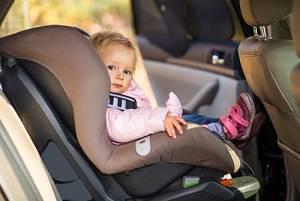 Car seats are designed to protect children in the event of a crash. However, studies reveal that as many as 95 percent of all car seats are not being correctly installed or fully utilized for child safety. Know how to ensure that you have installed it accurately, and how you can make the most of the safety features available to protect your baby, should you ever experience an automobile accident.
Use a Car Seat for Every Ride
Nearly every parent has faced the temptation of forgoing the car seat. Maybe it is just for a quick drive around the corner. Or maybe it is because your car has stalled out, you had to call a tow truck, and you do not want to hassle with moving the seat, just to put it back in later. Do not give in! Children's bodies are smaller and still developing. They are simply not able to sustain the impact of a crash in a regular seat belt, and holding them could actually increase the risk of serious injury to both you and your baby. So, no matter how inconvenient it may be, use a car seat for every ride, long and short, near and far.
...