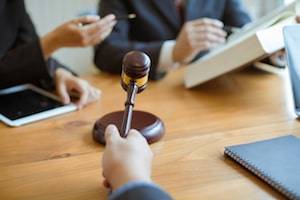 If you believe that you will be a party to an employment law dispute, such as a disagreement between an employer and employee about wages and hours, you may be wondering how the dispute will come to an end. In many cases, parties who have asked a court to settle their legal issues leave the process unsatisfied and not on good terms with one another.
Alternative dispute resolution (ADR) is an option for resolving workplace disputes that focuses on finding a solution or compromise that will be workable for both parties. One benefit of this process is that it can result in a continued working relationship between the employer and employee after the dispute has been resolved, which appeals to many people in this situation.
What Is Alternative Dispute Resolution?
Litigation in court is the traditional method of settling legal disputes, and it is adversarial in nature. At the end of the litigation, a judgment will be made by a court and both parties will be bound by it.
...