Sudden Infant Death Syndrome and the Charges Parents May Face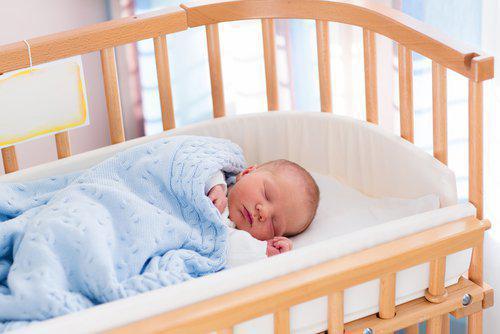 Each year, more than 3,500 children die of Sudden Infant Death Syndrome (SIDS), which is the sudden death of an infant that cannot be explained after a thorough investigation. So much about what causes SIDS is still unknown. The cause of many SIDS deaths remains a mystery. Unfortunately, some SIDS deaths end up resulting in criminal charges for parents or caretakers, compounding tragedy on top of tragedy.
Mother Convicted of Manslaughter
In 2014, a North Virginia mother swaddled her baby, placed him face down on a couch cushion, and then fell asleep herself. When she awoke, she found her baby boy unconscious. Just a couple months later, the mother was arrested on charges of manslaughter. She eventually plead guilty to those charges and was ordered to complete three years of probation or face five years of imprisonment. Cases relating to criminal charges from SIDS involve parents and/or caregivers failing to follow safe sleep practices, such as giving the baby its own sleeping space or placing the baby on its back to sleep. Other cases involve parents/caregivers who seem to have done everything possible to reduce the risk to their babies. Yet in rare circumstances, they, too, have faced charges. The stress and trauma of having to endure such charges in the midst of such a great and unpreventable loss is undoubtedly devastating.
The Truth about SIDS
There are known risk factors for Sudden Infant Death Syndrome, including preventable ones (smoking around the baby or while pregnant, placing objects other than the baby in the crib, putting the baby in restrictive clothing, bed sharing, etc.) and several non-preventable ones (infants between one and four months of age, infant gender, or ethnicity). Science is often unable to tell the difference between SIDS and a death that may have been caused by a parent's or caretaker's neglect.
Facing Criminal Charges after a SIDS Death
Parents who are faced with a SIDS death should proceed carefully. If at all possible, they should immediately employ the assistance of a skilled criminal defense attorney, even if they have done nothing wrong. Doing so will ensure that your rights are protected from the very start, and may help to reduce the risk of criminal charges in the midst of tragedy. The skilled Milwaukee criminal defense attorneys at Gimbel, Reilly, Guerin & Brown, LLP have been serving Milwaukee, Waukesha, Madison, Green Bay, and the State of Wisconsin since 1968. Compassionate, empathetic, and responsive, they offer the kind of skilled and personalized representation you deserve. Schedule a consultation by calling 414-271-1440 today.
Source:
http://nydailynews.com/life-style/health/mother-prosecution-shows-tragedy-top-tragedy-article-1.2481309