Straw Purchasers of Firearms Face Serious Charges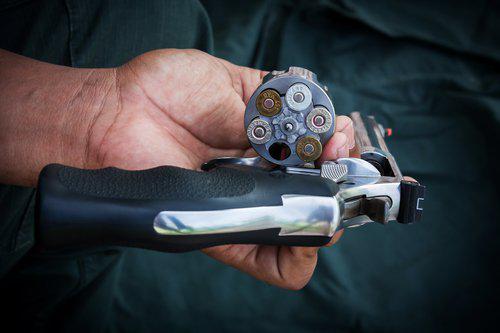 The recent decision against a Milwaukee gun store in the shooting of two Milwaukee police officers has brought the issue of straw purchases of firearms to the forefront. A straw purchase occurs when somebody purchases a firearm for another person while pretending to purchase it for personal use. This crime is being prosecuted more vigorously as of late, and comes with a potential for a very long prison sentence. Therefore, if you are being charged with making a straw purchase of a firearm, it is very important to have an experienced criminal defense attorney by your side from the very beginning.
Laws Criminalizing Straw Purchases
Wisconsin law makes it a crime to provide false information to a gun dealer with the intent to purchase a firearm and then transfer it to a person prohibited from obtaining one. Straw purchases of firearms are also violations of federal law, and under both state and federal law, it is a felony that carries the potential for a long prison term.
Federal Law
Federal law criminalizes making false statements about a material fact on ATF forms and criminalizes presenting false identification when purchasing a firearm. There are two federal statutes under which straw purchases are usually prosecuted: 18 U.S.C. § 922(a)(6) and 18 U.S.C. § 924(a)(1)(A).
Section 18 U.S.C. § 922(a)(6) prohibits any person from making false written or oral statements regarding any material fact in the sale of a firearm or ammunition to a licensed importer, manufacturer, dealer, or collector of firearms. Section 18 U.S.C. § 924(a)(1)(A) imposes fines and possible prison sentences against any person who knowingly makes a false statement regarding any of the information required by federal firearms law. Any violations of these laws can result in a 10-year prison sentence and fines up to $250,000.
The straw purchaser violates both of these laws by pretending to be the actual gun buyer when the purpose is to give the gun to another. Both the purchaser and the intended buyer are criminally liable under these statutes; the actual buyer is criminally liable for aiding and abetting the straw purchase, and for causing another to make false statements. The gun seller can also be held liable under 18 U.S.C. § 922(d) if the seller knew or had reason to know that the person buying the gun is a criminal or otherwise prohibited buyer.
Wisconsin Law
Wisconsin law also criminalizes straw purchases, and anyone who helps another illegally obtain a firearm can also be prosecuted for intentionally aiding and abetting a crime. While this was a misdemeanor charge for a very long time, in 2010 the Wisconsin legislature voted to make straw purchases a felony, punishable by up to 10 years in prison.
What Next?
One thing is clear; whether you face federal charges or state charges, being accused of making a straw purchase can carry lengthy prison sentences and result in a felony conviction with substantial fines.  With other recent changes in the law, straw purchases, and people charged with other gun crimes, now face severe criminal penalties. If you are being charged with making a straw purchase or with any other gun crime, contact our skilled Milwaukee criminal defense attorneys, who have defended many of these types of cases and are ready to defend you and protect your rights. Call us at 414-271-1440 or send us an e-mail today to discuss your case.
Sources:
https://docs.legis.wisconsin.gov/2011/related/subject_index/index/f/firearms_and_dangerous_weapons
https://law.cornell.edu/uscode/text/18/922
https://law.cornell.edu/uscode/text/18/924