Daycare Reopens After Allegations of Sexual and Physical Abuse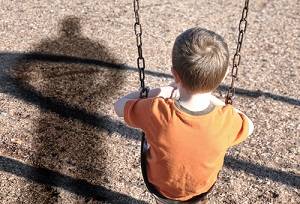 When parents have to work, they rely on others to help with the care of their most prized possession: their children. Most of the time, these caregivers provide loving, compassionate, and competent care. But there are, unfortunately, those out there that do the unspeakable. People who put children in harm's way or inflict physical or emotional injury. A daycare center in Mississippi is being accused of doing the latter, yet has reopened its doors. And the matter has, understandably, shaken an entire community.
Six Children Allegedly Abused
According to the Mississippi Department of Health and the Alcorn County Sheriff's Department, six or more children may have been physically or sexually abused while in the care of the day care facility. The complaints were received from parents who said they believed the abuse happened while near or on the premises of the center, which includes a petting zoo, but no word has been given regarding who the alleged abuser or abusers may be.
Immediately after the allegations, the center was forced to close its doors, but investigations from the health department failed to turn up enough evidence to keep the center permanently closed. They were permitted to reopen their doors just a month later, and no arrests were made. The local sheriff's department says the investigation will continue, but for now, children are permitted to reenter the center and the daycare is allowed to continue its operations with some restrictions.
Parents May Be Due Compensation
If the allegations were found to be true, parents of the children involved may be due compensation. Unfortunately, such cases are often complex and mentally and emotionally taxing on all involved. This is especially true in cases where sexual abuse has occurred. As such, parents who believe their child has experienced abuse at the hands of a caregiver should seek assistance from a skilled and compassionate personal injury attorney.
Dedicated to helping victims obtain fair compensation for their injuries, the Milwaukee personal injury attorneys of Gimbel, Reilly, Guerin & Brown, LLP provide compassionate and aggressive representation for families who have experienced abuse at the hands of others. Schedule your consultation with us to learn more. Call 414-271-1440 today.
Sources:
http://www.msnewsnow.com/story/31495073/corinth-day-care-closes-amid-child-abuse-allegations
http://wreg.com/2016/03/17/corinth-child-care-center-shut-down-over-sexual-and-physical-abuse-allegations/
http://wreg.com/2016/04/05/corinth-daycare-reopens-after-closure-due-to-sexual-physical-abuse-allegations/