Kosar DUI - What is His Defense?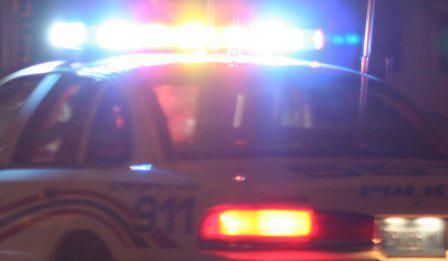 In late September, was reported that former Cleveland Browns Quarterback, Bernie Kosar, had been arrested on a DUI charge. The police report indicated that he was pulled over at 2:40 in the morning after speeding through a construction zone (74 in a 50 mph speed zone).
When the office approached the car and asked if he had been drinking, Kosar stated that "he was helping a friend." Additionally, when asked for his license, Kosar handed the officer two credit cards.
The officer on the scene also reported the strong odor of alcohol and slurred speech upon talking to Kosar and requested that he take the standard field sobriety tests. While Kosar refused to take the portable breath test, suggesting he had been advised never to take these, he did agree to take other standard tests. After Kosar failed some of the other field sobriety tests, the incident became even more interesting. Kosar attributed his failures to the numerous surgeries on his ankles and knees "because his line could not block." The day after the incident, Kosar's attorney filed a plea of not-guilty on behalf of his client.
Often times when a person fails or faces the prospect of certain field sobriety tests, instead of choosing to remain silent regarding his or her conduct and seeking to consult with an attorney at that person's earliest available opportunity, he or she will provide "excuses" to the officer. Sometimes, the excuses are outlandish and in retrospect it is simply best to remain quiet. Kosar's statements are a good example of the virtues of silence. Many things can be blamed on football team's porous offensive line, but the failure to adequately perform field sobriety tests is not one of them.
While this is not the first time that a sports figure has made a highly public mistake, coming out of this mistake is likely one of the most creative excuses for a failed field sobriety test. This defense may work in the locker room, but it is unlikely to resonate in the court room. Regardless, it should be interesting to see how this case proceeds.