How Will a Prenuptial Agreement Affect a Couple's Property and Finances?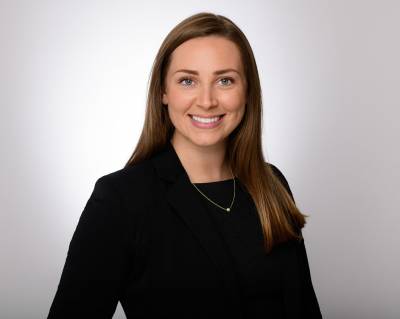 By: Attorney Megan Drury
Many people consider marriage to be a partnership. When a couple gets married, they will often combine their finances, and the income they earn and the property they purchase will be considered to be jointly owned by both spouses. Even if a couple wishes to keep their finances separate, they will need to be aware that any property they acquire during their marriage will generally be considered marital property. This property will need to be divided between the spouses if they choose to get a divorce.
To address this issue, or to protect assets that either spouse owned before they were married, a couple may choose to create a prenuptial agreement. By understanding what this type of agreement (commonly referred to as a "prenup") can and cannot do, a couple can make sure they are prepared to protect their financial interests as they plan for their marriage.
Marital Property Agreements in Wisconsin
Wisconsin's state statutes refer to prenuptial agreements as "marital property agreements." Both spouses must voluntarily sign this type of agreement before getting married, and it will take effect once their marriage becomes legal. These agreements can make decisions about how a couple's property and finances will be handled during their marriage, as well as how certain matters will be decided if the couple decides to get divorced. A prenup can also make decisions about what will happen upon the death of either spouse.
Generally, a prenup will detail the spouses' rights and obligations toward any property owned by either party. It may state that certain items owned by one spouse before getting married will remain separate property, or it may define certain assets acquired during a couple's marriage as either marital property or separate property. It may also detail the spouses' rights to manage and control different assets during their marriage.
In the event of a divorce, a prenuptial agreement may detail how different marital assets will be divided between the spouses. It can also determine how matters related to spousal support will be handled. While one spouse may have the right to receive spousal support based on Wisconsin's statutes, a prenup can modify the amount or duration of the payments a spouse will receive, or it may eliminate the right to spousal support altogether.
A prenuptial agreement may also include terms addressing how ownership of property will be handled upon the death of either spouse. It may allow for a will or trust to be made that specifies the disposition of property. It can also include terms stating that after a spouse's death, certain assets will be passed to a person, trust, or other entity outside of the probate process.
Contact Our Milwaukee, WI Prenuptial Agreement Lawyers
A marital property agreement may be beneficial in a variety of situations, including when either spouse will be bringing significant assets into their marriage or when a couple wants to decide on how financial matters will be handled after they are wed. A prenup can also help take some uncertainty and conflict out of the divorce process by ensuring that certain decisions will be made ahead of time. If you want to know more about the benefits of a prenuptial agreement, or if you are planning to create a prenup and need help determining what terms to include, Gimbel, Reilly, Guerin & Brown, LLP can provide you with strong and effective legal guidance. Contact our Milwaukee prenup attorneys at 414-271-1440 to discuss these issues in a free consultation.
Source:
https://docs.legis.wisconsin.gov/statutes/statutes/766/58