How Can College Students Defend Against Criminal Charges?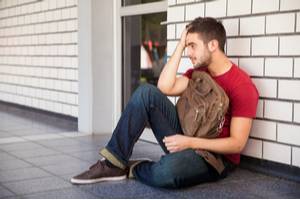 There are a variety of legal issues that may affect college students. Addressing these matters properly can aide students in protecting their rights, continuing receiving education, and pursuing future opportunities. Like all adults, university students can take inadvisable actions, and they may face consequences for certain types of behavior. In addition to addressing violations of school policies that may lead to disciplinary action, students may also need to defend against accusations that they have violated the law. By understanding the potential criminal charges that students may face, they can determine their best options for defense that will help them minimize legal and administrative penalties.
Common Charges That College Students May Face
There are multiple situations where students may be accused of violating the law including:
Underage drinking - Alcohol consumption is common on college campuses. Students who are under the legal drinking age of 21 may face charges related to possessing or consuming alcohol or obtaining alcohol by misrepresenting their age or using a fake ID. A minor who violates these laws may face fines of between $100 and $500 for a first offense, and fines will increase for subsequent offenses. These charges may also result in the suspension of a person's driver's license for 30 to 90 days for a first offense and up to one year for a second offense.

OWI - College students under the age of 21 may be charged with driving while under the influence of alcohol or drugs (which is known as "operating while intoxicated" in Wisconsin) if they have any amount of alcohol or drugs in their system. A violation of the "not a drop" law can result in various penalties, including a $200 fine and a driver's license suspension for three months.

Drug possession - University students that use marijuana or other illegal drugs can face criminal charges if they are found in possession of these substances. A conviction for marijuana possession may result in a jail sentence of up to six months and a fine of up to $1,000. Possession of substances such as cocaine or LSD may result in a jail sentence of up to one year and a fine of up to $5,000 for a first offense.

Disorderly conduct - College students may be accused of causing public disturbances through behavior that is violent, profane, or unreasonably loud. These accusations may lead to criminal charges, which can result in a jail sentence of up to 90 days and a fine of up to $1,000.
Contact Our Milwaukee College Student Criminal Defense Attorneys
If you or a member of your family have been accused of violating the law while attending college, Gimbel, Reilly, Guerin & Brown, LLP can provide you with skilled and dedicated legal representation. We will work with you to determine the best defense strategy against criminal charges, and we can also help address disciplinary proceedings conducted by a university. To learn how we can help you address criminal accusations and minimize the negative effects on your life and education, contact our Milwaukee, WI criminal defense lawyers at (414) 271-1440.
Sources:
https://docs.legis.wisconsin.gov/statutes/statutes/947/01
https://wisconsindot.gov/Documents/safety/education/drunk-drv/owi-youth-penchrt.pdf
https://docs.legis.wisconsin.gov/document/statutes/961.41(3g)