How Federal Agencies Combat Criminal and Fraudulent Acts of Money Laundering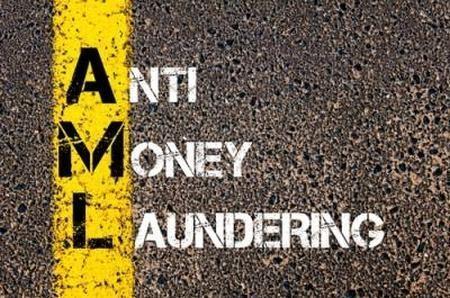 To combat criminal and fraudulent acts of money laundering evident throughout the underbelly of criminal conspiracies, multiple federal statutes have been enacted to empower several federal agencies to uncover and prosecute the offenders.
Under Title 26 of the United States Internal Revenue Code, IRC Section 61(a), the Internal Revenue Service (IRS) maintains investigative jurisdiction to investigate income earned from such illegal activities as:
Drug trafficking;
Embezzlement;
Extortion;
Healthcare fraud;
Bankruptcy fraud;
Income tax evasion;
False income tax forms; and
Failure to file an income tax.
The Internal Revenue Code is supported by the guidelines of Title 31, USC Section 5331 relating to investigations of fraudulent activity. Passed in 2001, the USA Patriot Act or "The Act" extends to money laundering and the possible connection to funding of terrorist entities.
A broad spectrum of statutes and possible money laundering situations are more common and hit closer to home than one may believe, even in Wisconsin. In 2014, Wisconsin indicted 27 defendants of a poly-drug conspiracy case that included evidence of homicide, money laundering and firearm offenses.
The U.S. Department of Treasury also investigates probable money laundering activity. Efforts by this federal agency not only extend across the U.S. but abroad as well to secure any threat against the sovereignty of national and foreign financial systems.
An extension of the Department of Treasury, the Office of Terrorism and Financial Intelligence or TFI, concentrates on enlisting the assistance the private sector, as well as sharing information across varying U.S. agencies and international communities to combat instances of money laundering and the funding of terrorist groups funded by illegal funds and criminal activity.
The fight against this white collar crime spans even more agencies both on the state and federal levels. It is estimated that criminal money laundering produces an illegal windfall of $500 billion to $1 trillion per year. These figures threaten social and economic security, both at home and abroad.
If you have been falsely accused or identified as an associate of a group or organization under investigation for alleged money laundering, turn to the experienced Milwaukee fraud defense attorneys of Gimbel, Reilly, Guerin & Brown, LLP. Our legal team is dedicated to protect the legal rights of those falsely accused or charged with fraud. Contact our offices today to schedule an initial consultation.
Sources:
https://www.irs.gov/uac/Federal-Statutes---Money-Laundering
http://www.census.gov/quickfacts/table/PST045215/55
https://www.justice.gov/usao-edwi/pr/twenty-seven-defendants-indicted-drug-homicide-and-money-laundering-case-federal-court
https://www.fincen.gov/statutes_regs/patriot/index.html
https://www.treasury.gov/resource-center/terrorist-illicit-finance/Pages/Money-Laundering.aspx