Are You Eligible to Bring a Wrongful Death Lawsuit?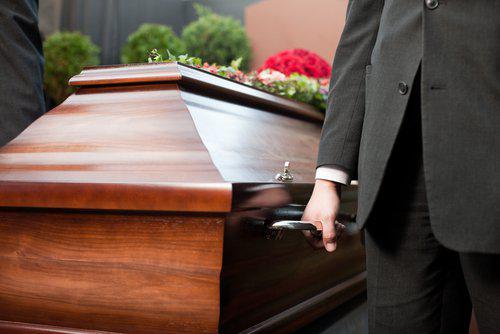 When someone we loves
dies
because of the negligent actions of another, or as a result of the wrongful actions of another, it is difficult to see past our grief and investigate to make sure we have a complete understanding of why the death occurred. It is very important, however, to fight the urge to avoid the stress of the situation, and instead to learn all of the facts and circumstances surrounding the death, to ensure that if there is a culpable party, they are held responsible and will therefore be deterred from acting the same way in the future. You may also be entitled to damages for the responsible party's actions if you can prove those actions caused or contributed to the death of your loved one. Such a lawsuit is called a wrongful death lawsuit, and it is governed by Wisconsin's wrongful death statute.
Who Can Bring a Wrongful Death Claim in Wisconsin?
Depending on the cause of death, there are certain parties that may be entitled to bring a claim for wrongful death after the passing of a loved one. The executor or administrator of the estate may bring a wrongful death claim, and so can any person who has the right to the damages that will be recovered if the action prevails. More specifically, if the person who died was a minor, then the parents or guardians are the parties who are entitled to receive any recovery in a lawsuit, and thus are the parties eligible to bring a wrongful death suit.
If the deceased person was married, then any damages recovered in a wrongful death suit go to the spouse, unless there are any minor children. If there are children under the age of 18, the children may receive up to 50 percent of the recovery for support, and the surviving spouse is entitled to the other 50 percent. If there is no spouse and no children, any damages that are recovered in a lawsuit belongs to any heirs of the deceased, such as parents, adult children, siblings, or grandchildren. Any of these parties are therefore entitled to bring a wrongful death lawsuit.
Damages Allowed in a Wrongful Death Claim
If you are a plaintiff in a wrongful death suit, you are authorized to seek pecuniary damages for as loss of support, loss of services, medical expenses, and funeral expenses. Additional damages are allowed by statute of up to $500,000 if the person who died was a minor, and $350,000 if the deceased was an adult, for loss of society and companionship. Punitive damages are also allowed in certain circumstances under the statute, and are in most cases capped at twice the amount of your damages or $200,000, whichever is greater.
Conclusion
Losing a loved one due to the wrongful act of another is a terrible experience, and there is nothing anybody can do to bring back your loved one and make things right. However, our experienced Milwaukee wrongful death attorneys will treat you with care and compassion, and do everything we can to make sure the responsible parties pay you the maximum damages allowed by law. Call or email us today so we can discuss your case and assist you in seeking justice for your loved one.
Source:
https://docs.legis.wisconsin.gov/statutes/statutes/895/I/04