Drunk Driving Accidents: Bad Memories That Last Forever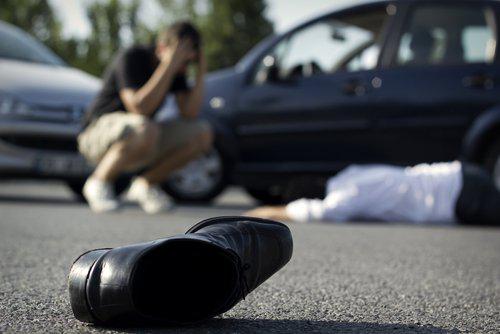 Recently, a significant amount of civil lawsuits involving personal injuries caused by drunk drivers are being filed with state courts around the country, including Wisconsin. Sadly, the harsh criminal penalties and lengthy periods of incarceration associated with drunk driving have not done enough to deter drunk drivers from getting behind the wheel.
The Centers for Disease Control and Prevention estimates that 30 individuals die every day in motor vehicle accidents across the United States. In 2013, approximately 10,000 individuals were killed in automobile accidents related to alcohol-impaired drivers. Wisconsin has the highest rate of drunk driving out of all other states in the United States and over 33,000 Wisconsin citizens were convicted of a drunk driving-related offense in 2012. During that same year, 223 individuals were killed and over 3,000 suffered injuries because of drunk drivers.
Wrongful Death Actions Involving Drunk Drivers
Wisconsin
law
provides for wrongful death actions. A
wrongful death
is a death caused by "a wrongful act, neglect or default" of another and the filing of a civil lawsuit is permitted only when the deceased individual could have pursued the claim had they survived. There are only two groups of individuals permitted to bring a wrongful death action. Said groups are:
The personal representative of the deceased person's estate; or
The surviving spouse, domestic partner, child, parent or even guardian.
A wrongful death action would permit you to recover funeral expenses, medical bills, future earning capacity, loss of consortium and other damages, including punitive damages, in rare cases.
Proving a Drunk Driver Negligently Caused Your Injuries
Similar to the wrongful death action, you have to prove the drunk driver negligently caused your injuries. Proving the driver was negligent permits you to recover medical expenses, lost wages, damage to property, pain and suffering, mental anguish, any type of partial or permanent disability and even punitive damages, depending on the circumstances.
The elements required to prove negligence in a drunk driving case are very similar to that of a personal injury case. In order to recover for your injuries, you need to prove:
The drunk driver owed you a legal duty;
The drunk driver breached that duty;
The drunk driver's breach caused you harm;
But for the drunk driver's actions or inactions, you would not have been harmed; and
You suffered actual injuries.
Contact a Personal Injury Attorney to Assist You in Proving Your Case
As you can see, these types of cases are complex when a drunk driver causes personal injuries. If a drunk driver injured you, or a drunk driver killed a loved one, you should contact an experienced Milwaukee personal injury attorney who is committed to getting you the compensation you deserve.