College Admissions Scandal Ends With Criminal Fraud Charges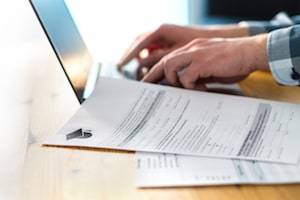 In March 2019, a college admissions cheating scandal made headlines nationwide. According to prosecutors, wealthy parents of children seeking admission to some of the country's top schools used the services of a man who would either bribe college employees or would help students cheat on standardized tests.
The college admissions scam is thought to be the biggest one ever prosecuted in this country. The FBI alleges that some of the accused parents spent between $200,000 and $6.5 million to get their children into select universities. Schools such as Yale, the University of Southern California, Georgetown, and Stanford are alleged to have unknowingly accepted students as part of this illegal scheme.
The scam's architect, William Rick Singer, has already pled guilty to charges of conspiracy to commit racketeering, conspiracy to commit money laundering, conspiracy to defraud the United States, and obstruction of justice.
The parents implicated in the scandal include celebrities as well as successful business leaders. Three of the most prominent accused parents are actress Lori Loughlin; her husband, the fashion designer Mossimo Giannulli; and actress Felicity Huffman. These three parents face charges of felony conspiracy to commit mail fraud and honest services mail fraud. Others charged include nine coaches at top schools, two standardized testing administrators, an exam proctor, and a college administrator.
What Is Mail Fraud?
Mail fraud occurs when someone sends something through the mail to effectuate a fraudulent scheme. A scheme is fraudulent if it seeks to obtain money or property under false pretenses.
As you can see from this scandal, fraud charges are serious. Not only do these charges bring the threat of jail time and fines, but they also call into question one's ethics and morals in the public eye. This reputational damage can result in lost business opportunities and can ruin a person's professional life.
Contact a Milwaukee White Collar Crime Attorney
This latest cheating scandal shows that no one is above the law, and it also demonstrates that there are a wide variety of actions that can lead to fraud charges. While one may associate fraud charges with the baking or business sectors, the government can bring these charges in a number of settings and industries. If you have been charged with a white collar crime, our team of dedicated Milwaukee, WI criminal defense lawyers are standing by and are ready to help you. We will review your case and help you formulate your best defense. Call our firm today at 414-271-1440.
Sources:
https://www.nbcnews.com/news/us-news/feds-uncover-massive-college-entrance-exam-cheating-plot-n982136