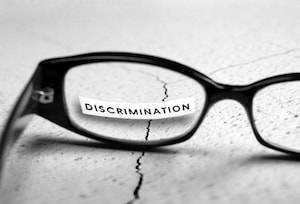 The U.S. Supreme Court recently announced that it will hear three cases involving discrimination on the basis of sexual orientation and sexual identity in the workplace. The consequences of their decisions in these cases could be far-reaching for private citizens as well as employers who must comply with state and federal employment laws. A recent study shows that LGBT people are much more likely to experience discrimination at work than their heterosexual peers. A 2017 Harvard study found more than one in five LGBT Americans report experiencing employment-related discrimination. Therefore, many LGBT Americans will be eagerly waiting to hear about the Supreme Court's decision on this issue.
This legal question has presented a split among the lower courts. Some courts have ruled that federal law prohibits employers from discriminating against those who identify as LGBT. Other courts have held that there is no law prohibiting this discrimination in the workplace.
The federal law involved in these cases is Title VII of the Civil Rights Act, which prohibits workplace discrimination on the basis of race, color, religion, sex, or national origin. Absent from this list is sexual orientation or transgender status. So, that begs the question: Can the word "sex" be interpreted to include sexual orientation or transgender status? Those who argue that Title VII does protect LGBT individuals say that sexual orientation is a subset of sex, which is a prohibited basis under Title VII. In addition, those who argue that Title VII also protects transgender individuals claim that it is impossible to discriminate against an employee based on that employee's status as a transgender person without being motivated, at least in part, by the employee's sex. On the other hand, those who argue that Title VII does not protect LGBT individuals claim that "sex" refers only to someone's biological sex determined at birth.
...