Boating Accidents in Wisconsin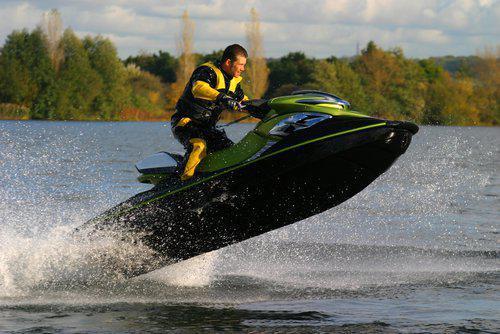 Accidents don't just happen on land
, especially in places like Wisconsin, where there is an abundance of waterfront property and watercraft for travel and recreation. There are over 600,000 boats registered in Wisconsin alone, and during the summer, there are hundreds of thousands of additional boats that navigate Wisconsin waters from neighboring Minnesota, Iowa, and Illinois.  There are multiple fatalities and even more injuries every year as a result of boating accidents, and in many boating accident cases, the operator of the boat at fault may not have taken any safety courses. The fact that so many people are maneuvering large vessels in limited spaces, often times without proper training or safety classes, means that boating accidents happen with regularity. This often leads to civil litigation in order to recover compensation for any serious injuries suffered in the accident on the water.
Common Boating Injuries
There are many potential legal claims that arise from boating-related incidents, including property damage claims. Personal injuries claims arise most often, however, and in a number of different ways. Often there is a collision between recreational watercraft, like jet skis, or a collision between one recreational watercraft and one boat. Many boating personal injury claims arise from accidents, illness or death sustained as a result of improper safety measures on a cruise ship. No matter what the circumstances were that gave rise to your personal injury claim for a boating-related injury, it is guaranteed to be extremely complex, as maritime law comes with many additional considerations not present in land based actions.
Special Concerns When Bringing Boating Claims
When accidents occur that involve maritime law, there are often complex and unique legal issues. Some legal actions will involve only Wisconsin law, if they occur entirely within the borders of the state and in Wisconsin waters. However, sometimes accidents occur outside of Wisconsin's borders, or in between Wisconsin and bordering state, and in these situations, other state laws and even federal laws can be implicated in a subsequent lawsuit. Finally, if your boating accident occurred out at sea, there may even be international legal implication.
We Can Help You Today
For all of the reasons set forth above, personal injury claims that arise as a result of boating accidents are more complex than ordinary personal injury claims, and it is critical that you contact an experienced Milwaukee personal injury attorney who can traverse not only Wisconsin law, but other state's maritime laws and even federal laws when necessary.  Call us at 414-271-1440 or send us an e-mail today for a consultation.
Source: http://dnr.wi.gov/topic/boat/crashinfo.html