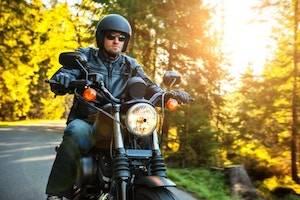 Riding on a motorcycle presents more risks than riding in cars. In fact, motorcyclists are 27 times more likely to die in an accident than car occupants. They are also six times more likely to be injured.
Despite the fact that motorcyclists are at greater risk for death or injury, they are not necessarily at fault when accidents occur. In fact, a National Highway Safety Administration (NHTSA) study from 2003 concluded that in 80 percent of accidents involving a motorcycle and a car, the motorcyclist was not at fault or was less at fault than the other driver.
Tips to Decrease the Likelihood of a Motorcycle Accident
...