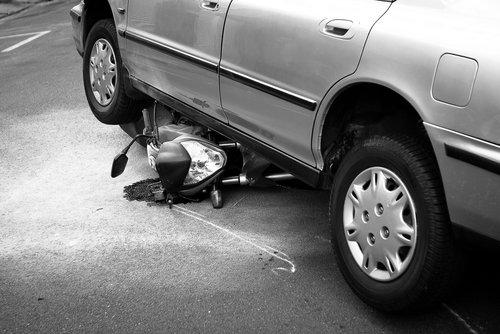 Today, motorcycles are a popular source of enjoyment and entertainment in our society, but they pose unique dangers due to their design. According to the National Highway and Traffic Safety Administration, in the year 2012, 4,957 motorcyclists across the United States suffered fatalities as a result of motor vehicle crashes. In Wisconsin, 118 motorcyclists died in traffic accidents out of 2,720 total motorcyclist accidents, while 2,183 suffered injuries as a result of traffic accidents. Although the number of motorcycle accidents in Wisconsin account for only 1.5 percent of the total motor vehicle accidents across the state, they almost always result in serious injuries and extensive medical bills.
Not only do victims of motorcycle accidents need to worry about their injuries and medical bills, but they also have to worry about lost wages. If you or someone you know was injured in a motorcycle accident as a result of the negligence of another party, you may be entitled to compensation for your losses. In order to properly assert your legal rights, and increase the likelihood of success on your claims, you should contact an experienced motorcycle accident attorney.
Leading Causes of Motorcycle Accidents
...