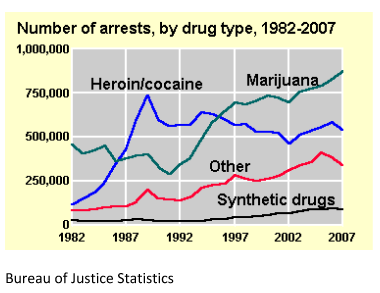 A recent study shows that the use of many illegal substances is down among U.S. teens. The only substance that did not see a decline in usage was marijuana, which remained stable. Conducted by the National Institute of Health (NIH), the results are based on the Monitoring the Future (MTF) survey of teenagers in the eighth, tenth and twelfth grades. Public health officials are encouraged by the findings and believe that consistent and fact-based public service campaigns have contributed to the declining numbers.
Alcohol and Cigarette Use Declines
The number of teens who reported that they have "been drunk" in the past year are at the lowest point ever in the MTF survey's history. In 2016, 37.3 percent of high school seniors reported in the survey as being drunk at least once. This number peaked in 2001, when 53.2 percent of seniors reported that they had been drunk at least once in the previous year.
...