Press Releases
Gimbel, Reilly, Guerin & Brown LLP To Sponsor ALS Evening of Hope
Milwaukee, WI - The Milwaukee, Wisconsin based trial and litigation law firm, Gimbel, Reilly, Guerin & Brown LLP (GRGB) has announced that it will be sponsoring the 20th Evening of Hope, the ALS Association-Wisconsin Chapter's annual black tie gala to raise funds for ALS (Lou Gehrig's Disease) research. The event, which began in 1993, will be held on March 9, 2013 at the Hyatt Regency in Milwaukee. The Evening of Hope planning committee anticipates over 700 people will attend the event featuring silent and voice auctions, dinner, speakers and dancing.
The 20th year promises to be a truly special event. Special guest Steve Gleason will be appearing via Skype. Gleason, a New Orleans Saints Special Teams standout, is best known for blocking a punt that was recovered for a touchdown in the Saints' first home game post-Katrina. After his ALS diagnosis in 2010, he formed Team Gleason, dedicated to raising ALS awareness
The Evening of Hope was the brainchild of Jeff Kaufman, a former partner of GRGB, who succumbed to ALS in March 2010. Kaufman, who battled the disease for 21 years (80% of those with ALS die with five years of diagnosis), led the charge in raising funds for ALS research along with his wife Jan, working tirelessly to organize and plan the Evening of Hope event.
Dall'Osto Elected to State Bar of Wisconsin Board of Governors
Milwaukee, WI - The Milwaukee, Wisconsin based trial and litigation law firm, Gimbel, Reilly, Guerin & Brown LLP is proud to announce that attorney Raymond Dall'Osto has been re-elected to the State Bar of Wisconsin's Board of Governors for a second term. Dall'Osto has served on the Board since April 2010.
As a member of the Board of Governors, Dall'Osto and the other Governors work together with the State Bar President and officers managing and directing the State Bar of Wisconsin.
Dall'Osto's position on the Board represents a continuing commitment on the part of the GRGB to serve not only their clients, but also the community as a whole. "Commitment to public service is an essential component of the practice of law within our state, and I appreciate being re-elected to continue such service" Dall'Osto notes.
Christopher Strohbehn Promoted to Partner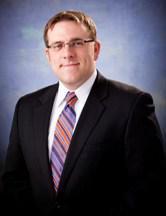 Milwaukee, WI - The Milwaukee, Wisconsin based trial and litigation law firm, Gimbel, Reilly, Guerin & Brown LLP has announced that they have promoted Christopher L. Strohbehn to the position of Partner. Strohbehn has been with GRGB since 2002, serving the practice in the areas of personal injury, commercial litigation, civil litigation, criminal and white collar defense and insurance coverage litigation.
"Chris' promotion to partner represents a new chapter for our firm as we look toward the future," states Founding Partner, Franklyn Gimbel. "He has served our firm and our clients with energy and a forthright mindset and has developed a strong litigation practice. We look expectantly to the new era his promotion ushers in, while we hold firm to the principles on which our firm was founded," Gimbel adds.
Strohbehn's practice covers a diverse mix of personal injury, commercial, civil, criminal and insurance coverage litigation. He is known for his keen attention to detail as well as his honest and sincere approach in working with clients. Outside of the practice, He is also active in the law community, serving as the President of the Milwaukee Young Lawyer Association from 2008-09 as well as a board member. Additionally, Chris sits as an alternate for the City of Milwaukee's Administrative Review and Appeals Board and is a member of the Wisconsin Association for Justice.
Dall'Osto, Gimbel and Strohbehn Named Milwaukee's Leading Lawyers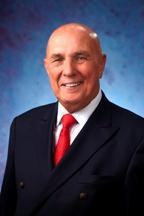 Milwaukee, WI - The Milwaukee, Wisconsin based trial and litigation law firm, Gimbel, Reilly, Guerin & Brown LLP is thrilled to report that three of their team members have been named among Milwaukee's "Leading Lawyers," by M Magazine. The magazine's rankings were garnered based on ratings found at AVVO.com, a Seattle based organization which ranks top dental, medical and legal professionals.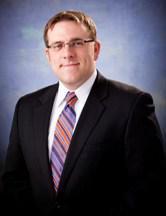 Firm founder Franklyn M. Gimbel, was named a leading lawyer in the practice area of Criminal Law, while partner Raymond M. Dall'Osto was named in both Criminal Law and Litigation. Christopher L. Strohbehn, the newest GRGB partner, was named in both Personal Injury and Litigation. "We are pleased by this designation," notes Gimbel. "At GRGB, we pride ourselves on retaining the best and brightest attorneys in their practice areas, and this designation reaffirms that philosophy."
For their part, Dall'Osto and Strohbehn both indicate that they appreciate the designation. "Being named in "best of" lists is fine, but doing our best to help our clients achieve the best practicable result is the most important thing," notes Strohbehn. "We work hard for our clients' interests and willing to go to trial and do what it takes to achieve results," Dall'Osto adds.