Gimbel, Reilly, Guerin & Brown LLP Welcomes Attorney Max T. Stephenson to Their Family Law Team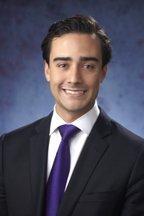 he Milwaukee, Wisconsin based trial and litigation law firm of Gimbel, Reilly, Guerin & Brown LLP is pleased to announce the addition of Attorney Max T. Stephenson to their family law team. Stephenson, a 2013 graduate of Marquette Law School has worked as a law clerk for the firm since 2012.
During law school, he served as the Chief Justice of the MU Moot Court Association and competed in the Jenkins Honors Moot Court Competition, an honor bestowed upon only the top sixteen students from the Appellate Writing and Advocacy. Stephenson also competed in the Robert F. Wagner National Labor & Employment Law Moot Court Competition in New York, which is one of the nation's largest student-run moot court competitions. His dedication to the Marquette Moot Court program still remains strong as he serves as part of the coaching staff for the NMCC team.
While at Marquette, Stephenson was also a member of the rigorous Pro Bono Society in which he provided a minimum of 50 hours of volunteer legal services. This passion to give back is something Stephenson still maintains as he helps his clients navigate the often uncertain waters of family law situations. "My job is to help people in difficult situations and make the process as manageable and comfortable as possible," he notes. The GRGB team is thrilled that he will used that passion to serve their clients.