Gimbel, Reilly, Guerin & Brown, LLP Paralegal, John Goudie, Elected President of the American Alliance of Paralegals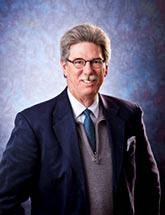 At its recent annual meeting the American Alliance of Paralegals, Inc. held elections for the offices of President and Director of National Affairs. Each position is a two-year term, commencing January 1, 2016.
John C. Goudie, AACP was elected to the office of President. Goudie brings over twenty-eight years of paralegal experience in personal injury and workers' compensation law to the Board. He was one of the first non-lawyers to obtain his license to represent injured employees in Wisconsin before the workers' compensation administrative agency. He is employed in the Health Law Corporate Compliance practice of Gimbel, Reilly, Guerin & Brown, LLP in Milwaukee, Wisconsin. Goudie holds a Bachelor's degree from the University of Wisconsin - Milwaukee and a paralegal certificate from Concordia University - Wisconsin. Goudie was a founding member of the Wisconsin State Bar Task Force on Paralegal Regulation which drafted the paralegal licensure petition presented to the Wisconsin Supreme Court. He is also Chair of the Milwaukee Area Technical College Paralegal Program Advisory Committee.
Goudie served as Director of National Affairs for the American Alliance for five years. This position will be filled by appointment of the American Alliance Board.
John has an expansive knowledge of the healthcare industry as well as a huge exposure to healthcare professionals. "I truly see him as my partner in GRGB's healthcare practice" states Partner, Patrick Knight.
Incorporated in 2003, the American Alliance is a national paralegal organization focusing on individual paralegals. It offers memberships to experienced paralegals, students and persons interested in the profession. Individual voting members are eligible to vote and to be nominated for Board positions.