Gimbel, Reilly, Guerin & Brown LLP Welcomes Attorney Jorge Fragoso To Their Appellate, Criminal Defense And Civil Litigation Team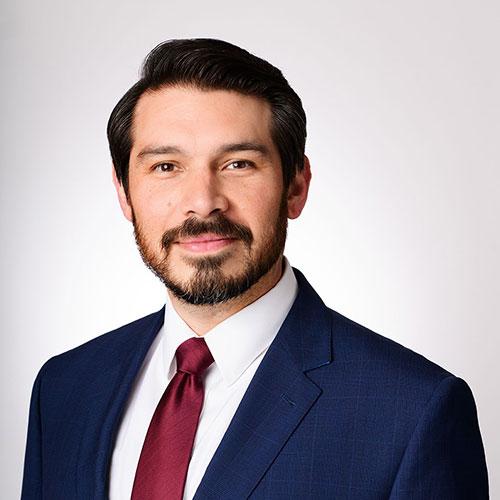 Milwaukee, WI - The Milwaukee, Wisconsin based trial and litigation law firm of Gimbel, Reilly, Guerin & Brown LLP (GRGB) is pleased to announce the addition of Attorney Jorge R. Fragoso to the firm's Criminal Defense, Appellate and Civil Litigation teams. Fragoso, a 2012 University of Wisconsin-Madison Law School graduate, has joined GRGB after spending 9 years at the Wisconsin State Public Defender's Office.
While at the trial division in Waukesha County, he represented people in criminal matters from the pre-charging stage through motions and trials and sentencings. He was a member of the Waukesha Drug and Alcohol Treatment Courts and won multiple probation revocation hearings. During his years at the appellate division in Milwaukee, he won relief for many clients in post-conviction and appellate proceedings, and he argued before the Wisconsin Supreme Court. He has worked on juvenile cases, emergency detentions, protective placements, guardianships, and cases involving CHIPS and termination of parental rights.
Attorney Fragoso is licensed to practice law in Wisconsin and Illinois and is fluent in Spanish.
"Jorge has a proven track record of providing excellent representation to his clients," states GRGB Partner Jason Luczak. "He was a standout at the Public Defender's Office and we are very excited to have him join the GRGB team."
About Gimbel, Reilly, Guerin & Brown LLP
Serving Wisconsin Since 1968, Gimbel, Reilly, Guerin & Brown has earned a position of admiration in the legal community. The firm is known for its tradition of honesty and integrity, as well as the ability to achieve positive results in cases ranging from complex civil litigation to white collar crime investigations. GRGB has earned respect for passionate representation of the client's rights. The firm has been recognized in The Best Lawyers in America and has been named Super Lawyers and Rising Stars, by Law & Politics. GRGB attorneys have served as Presidents of the State Bar of Wisconsin and the Milwaukee Bar Association as well as Chairmen of sections and divisions. Additionally, its attorneys have been named Fellows in the American College of Trial Lawyers (an honor bestowed on less than five percent of U.S. trial lawyers), and recognition as some of Milwaukee Magazine's Best Lawyers. For more information on GRGB and its lawyers, please visit www.grgblaw.com.