ATTORNEY JOSH GIMBEL HONORED AT JEWISH HOME AND CARE CENTER FOUNDATION LUNCHEON
Milwaukee, WI — The Milwaukee, Wisconsin based trial and litigation law firm, Gimbel, Reilly, Guerin & Brown LLP, is proud to announce that Partner Josh Gimbel has been honored by the Jewish Home and Care Center Foundation for his outstanding leadership as the Foundation's outgoing Board Chair.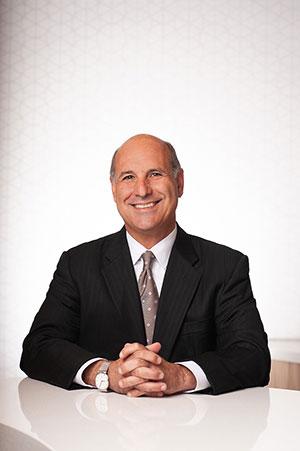 The In-Ovation Annual Luncheon took place on Wednesday, September 18th, at 1451 Renaissance Place. It was also the first Anniversary of the completion of the Geriatric Career Development Program. This is an innovative program that is addressing a workforce crisis in the long-term care industry while at the same time, helping local at-risk students (from MPS) complete high school, attend college and secure job opportunities.
Josh joined Gimbel, Reilly, Guerin & Brown LLP in 2013 after a long partnership at Milwaukee-based Michael Best & Friedrich. Josh's practice focuses on commercial and corporate litigation, all areas of land use and zoning, real estate and municipal law as well as providing general business advice.
About Gimbel, Reilly, Guerin & Brown LLP
Serving Wisconsin since 1968, Gimbel, Reilly, Guerin & Brown LLP has earned a position of admiration in the legal community. The firm is known for its tradition of honesty and integrity, as well as the ability to achieve positive results in cases ranging from complex civil litigation to white collar crime investigations. GRGB has earned respect for passionate representation of their clients' rights. The firm has been recognized in The Best Lawyers in America and has been named Super Lawyers and Rising Stars by Law & Politics. GRGB attorneys have served as Presidents of the State Bar of Wisconsin and the Milwaukee Bar Association as well as Chairmen of sections and divisions. For more information on GRGB and its lawyers, please visit www.grgblaw.com.