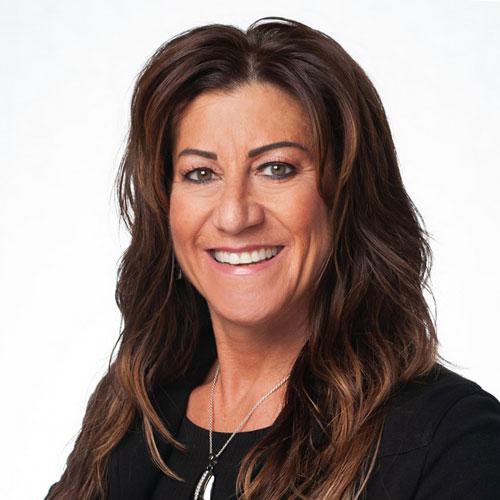 Ruth M. Campos, SBWCP
Paralegal
Ruth brings 32 years of paralegal experience to GRGB, first working on Insurance Litigation, Personal Injury, Worker's Compensation, and Family Law. In 2000, she began serving the citizens of Milwaukee County at the Milwaukee District Attorney's Office while providing support and assistance to the deputies, assistant district attorneys, and support staff for 16 years.
"As a paralegal, my position offers me the unique opportunity of being a respected member of a legal team, who takes pride in helping individuals who find themselves in unexpected and unfortunate situations. I am given the ability to perform a wide range of tasks in helping others when they are suffering through one of the most difficult experiences of their lives." Ruth says, "It's very rewarding to help someone through a difficult process and see the benefit they receive from our services."
Ruth takes delight in serving as a liaison with clients, witnesses, case participants, and outside professionals by gathering and imparting information. She views her position as intellectually challenging which allows her to be a problem-solver and innovative thinker while interfacing with attorneys, opposing counsel, vendors, staff members, clients and others. She enjoys organizing and analyzing the information gathered to be used by the attorneys, in deciding the most effective course of action for a particular case.
Away from the office, Ruth enjoys all manner of sports and exercise and volunteers to participate in fundraising events and organizations such as the Association for Pelvic Organ Prolapse Support, Blood Center of Wisconsin, Pancreatic Cancer Action Network, and Children's Hospital of Wisconsin.
Areas of Practice:
Education:
American Institute for Paralegal Studies
Marquette University, B.A.
Xalapa University, Mexico
Honors and Awards:
Alpha Sigma Lambda National Honor Society
National Dean's List
SBWCP Credentials
Professional Associations and Memberships:
Wisconsin Academy of Trial Lawyers
National Federation of Paralegal Association
Paralegal Association of Wisconsin
Criminology and Law Society
Notary Public, State of Wisconsin
Pro Bono Activities:
Association for Pelvic Organ Prolapse Support, Mukwonago, Wisconsin – Board of Directors
Volunteer at Open Door Café Soup Kitchen
Languages: