Milwaukee Landlord and Tenant Dispute Attorneys
Representing the Interests of Commercial Landlords and Tenants in Milwaukee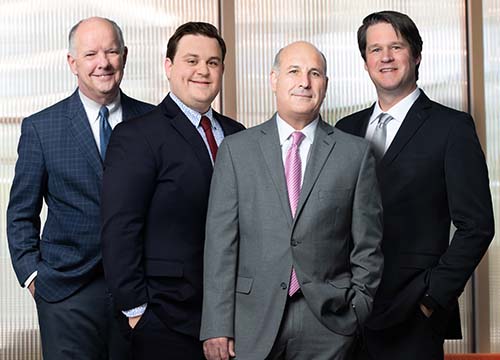 Commercial leases are complex, covering many obligations that a landlord and tenant must fulfill. Commercial leases tend to have long terms as well. Combining these two facts means that disputes between landlord and tenants arise often. When these conflicts occur, it is critical that you seek counsel, have your lease reviewed and have your rights and options explained. The sooner you speak to counsel, the sooner your dispute will be resolved.
The lawyers at Gimbel, Reilly, Guerin & Brown, LLP not only understand the law of commercial real estate, but they also understand that such a dispute could lead to a huge financial burden. Our attorneys are equipped to give you legal advice that takes into account the financial component of your situation.
Our team will also be able to tell you how to avoid a similar problem in the future by changing the terms of the lease. Many times a dispute could have been avoided had the lease agreement been reviewed by an attorney beforehand.
Typical Landlord/Tenant Conflicts
Types of landlord disputes our firm represents include:
Evaluating options for eviction, which is often a fast-moving summary claim
Assessing damage payments landlords may be owed
Security deposit claims
Collection of unpaid rent
Escalation or rent adjustments
Failure to pay taxes
Option to purchase agreements
Lease renewal and extension provisions
Subleasing
Americans with Disability Act compliance
Other lease breaches
These cases can bring up many complex areas of law. For example, a dispute could also involve a local, state or federal government.
How Our Firm Gets Results
The commercial real estate attorneys at Gimbel, Reilly, Guerin & Brown, LLP are committed to providing our clients with quality representation. This begins with a thorough review of all relevant documents to give our attorneys a complete understanding of what the property owner's and/or landlord's concerns are.
Our attorneys are results driven with an eye toward keeping litigation costs down. However, if a landlord/tenant dispute cannot be resolved through negotiation, our litigators will be able to persuasively present your case in court.
Milwaukee Landlord-Tenant Dispute Lawyers
Contact the attorneys at Gimbel, Reilly, Guerin & Brown, LLP to determine your options regarding your landlord/tenant dispute. We have clients in Milwaukee, Wisconsin as well as Waukesha, Green Bay, Racine, Shorewood, and across the area. To schedule a free consultation with our firm, call us today at 414-271-1440 or contact us online.