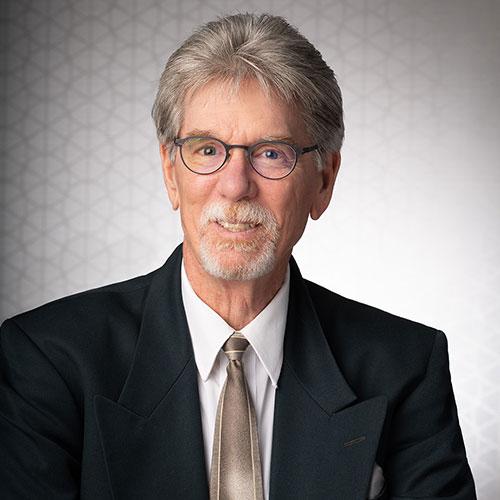 John Goudie, SBWCP
Paralegal
John has over 28 years of Paralegal experience working in the legal areas of plaintiff/defense personal injury, workers compensation, privacy and compliance, criminal defense and state/federal regulatory compliance and has the esteemed position of being one of the first non-lawyers to represent injured employees in workers compensation claims in the State of Wisconsin, having obtained his license to appear before the administrative agency in the state in 1989 and represented injured employees for over 14 years.
John has been highly involved in the Paralegal Association of Wisconsin since 1987, serving as Vice-President, President (5 terms) and NFPA Primary and Secondary. He currently serves the Association as Board Advisor and Co-NFPA Representative for this year, as well as Chair of the Professional Development and Public Relations Committees. John was also a founding member of the Wisconsin State Bar Task Force on Paralegal Regulation, serving from 1996 to 2004. This organization drafted the paralegal licensure petition heard by the Wisconsin Supreme Court. John also serves on the Board of Directors of the American Alliance of Paralegals, Inc. and is currently serving as the President of the organization.
John is a frequent speaker for state and national organization with topics ranging from paralegal regulation and ethics to litigation and workers compensation. He also co-authored a seminar manual titled "Discovery Skills for Paralegals," which was used by the Institute for Paralegal Education.
When he is not serving the clients of GRGB with his finely honed paralegal skills, John enjoys spending time with his wife, son's family and grandchildren. Additionally, he serves on the Board of Directors for the Little Red Store, which is the oldest building in Wauwatosa, Wisconsin and the oldest post office in the State of Wisconsin, as well as the Board of Directors of the Wauwatosa Historical Society. He is also an avid traveler and loves to take in Milwaukee's cultural scene.
Areas of Practice:
Traffic and Municipal Law
Education:
University of Wisconsin - Milwaukee - 1983 - Economics and Industrial Sociology
Concordia University - 1987 - Paralegal Certificate
Honors and Awards:
William R. Robie Leadership Award - National Federation of Paralegal Associations (NFPA) - 2017
Wisconsin Paralegal of the Year - Paralegal Association of Wisconsin - 1997, 2005
SBWCP Credentials
Published Works:
"Discovery Skills for Paralegals" - Manual utilized by Institute for Paralegal Education
"Long and Winding Road" - Wisconsin Law Journal by Erika Strebel
Classes/Seminars
NFPA Joint Conference, "The Long and Winding Path to Paralegal Certification", 2017
Professional Associations and Memberships:
Paralegal Association of Wisconsin
President - 1998-1999, 2012-2013
Chair of Professional Development Committee - 2004-Present
Chair of Public Relations Committee - 2004-Present
NFPA Primary/NFPA Secondary
Wisconsin State Bar Task Force on Paralegal Development - 1996-2004
American Alliance of Paralegals, Inc. - Director of National Affairs - 2010-2015; President - 2016-Present
Pro Bono Activities:
Milwaukee Area Technical College - Paralegal Advisory Board Chairman - 2012
Little Red Store/Wauwatosa Historical Society, Wauwatosa, Wisconsin - Board of Directors