Coping With COVID-19
We Are All in This Together
The coronavirus, which is officially known as COVID-19, has had and is having an unprecedented impact on people and businesses throughout Wisconsin and the United States, and its effects will likely continue to last even after our lives have returned to normal. Individuals, professionals, and business owners will need to address a variety of legal issues related to coronavirus.
At Gimbel Reilly Guerin & Brown, LLP, our team of attorneys is doing their best to stay abreast of legal developments regarding COVID-19. We are accessible to provide you with the legal help you need during these uncertain times. We are prepared to help you find answers to your questions and solutions to the issues you are facing. If you have any questions, please do not hesitate to reach out to us at 414-271-1440 or contact us online.
We are regularly publishing updates to our blog about legal issues involving the coronavirus:
GRGB will post on this website the latest pronouncements from Gov. Evers and other state and local officials. Here are the latest updates, with links to each order so you can read the specifics:
Gov. Evers' Safer-at-Home Order
On March 24, 2020, Governor Tony Evers issued a Safer-At-Home Order that will be in effect from March 25 through April 24. Under this order, all Wisconsin residents are required to stay in their home or place of residence, with exceptions for essential activities, essential travel, and certain special situations. While many businesses will be required to remain closed during this time, certain essential businesses and operations will be allowed to continue operating, and they should meet social distancing requirements whenever possible. Businesses should also use technology whenever possible to limit in-person meetings, including using video conferencing to hold virtual meetings and allowing employees to work from home. These businesses include those that provide professional services, such as law firms, accountants, and real estate appraisers or title companies. If you have any questions about operating your business during the coronavirus crisis, our business law attorneys for legal help.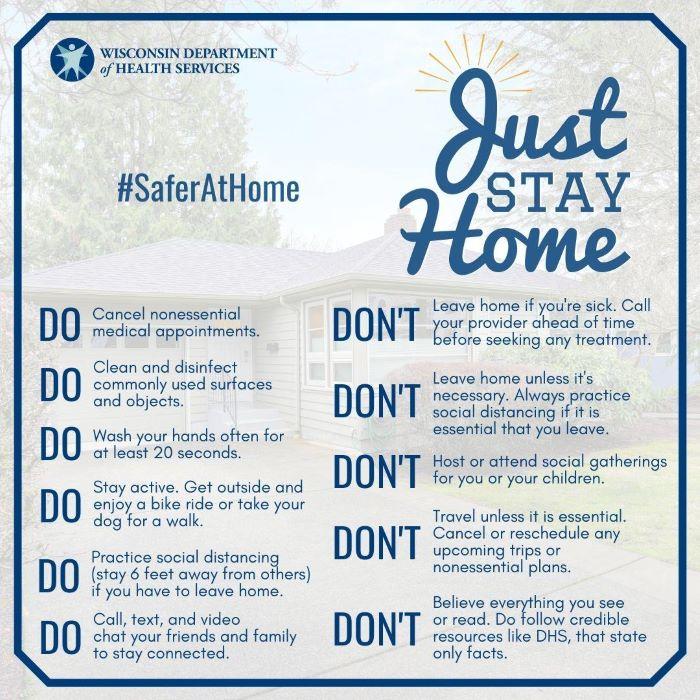 Mortgage Default Services
As people face financial concerns during the coronavirus pandemic, creditors may be wondering about their options in situations involving mortgage defaults. We can work with individuals, banks, and other creditors to help you understand your options regarding eviction or foreclosure, including helping you address local rules and regulations and determining the timelines that will be followed. We can assist with title claims, deeds in lieu of foreclosure, loss mitigation, loan modifications, and litigation involving evictions or bankruptcy. When pursuing creditor's rights actions, we will help you determine the best ways to resolve issues in a way that protects you financially without causing undue hardship to those who have been affected by COVID-19.
Professional License Defense
Those who work in the healthcare industry have faced the difficult task of treating patients who have been infected with COVID-19 while protecting their own health and safety. As the healthcare system strains under the burden of caring for victims of this disease, doctors, nurses, or other medical professionals may face claims that they have acted improperly or failed to follow the proper procedures. These concerns could lead to disciplinary action to medical licenses. If you have been accused of any violations or issues that may result in license discipline, our professional license defense lawyers can help you understand the steps you should take, and we will provide you with representation to ensure that you can continue working in the medical field.
Insurance Coverage Litigation
To address concerns about the spread of the coronavirus, many "non-essential" businesses are closing, and people are staying home whenever possible. This interruption of services is likely to affect business revenue, placing business owners in a difficult financial position. In some cases, insurance policies may provide business interruption coverage that will address loss of revenue due to COVID-19. Our attorneys can help review your policies and assist in filing claims, and if any disputes arise, we can provide representation in insurance coverage litigation.
Restraining Orders
Due to court closures, those who are seeking a temporary restraining order in cases involving domestic violence, abuse, or harassment must file electronically. Any scheduled hearings for restraining orders in Milwaukee County will continue to be held. Those who have filed a restraining order must attend their hearing, and failure to do so may result in the order being dismissed. If you need assistance filing a restraining order, or if you have had a restraining order filed against you, our family law attorneys can provide you with legal help and ensure that you are able to meet your legal requirements while maintaining your personal safety.
Evictions and Foreclosures
Wisconsin Gov. Tony Evers issued an order halting all evictions and foreclosures on March 27, 2020, and this order will remain in effect for 60 days. In addition, the City of Milwaukee has issued a Stay-At-Home order, and the State of Wisconsin has issued a Safer-At-Home order, with both of these orders going into effect on March 25, 2020. These orders may affect landlords' and tenants' activities, but landlords and tenants will be required to follow their obligations as defined in their leases. If you have any questions about landlord/tenant matters, foreclosures, or other real estate issues, our attorneys can help you determine the best way to proceed while these orders are in effect.
Other Legal Concerns Related to COVID-19
Our attorneys can also provide assistance in the following practice areas:
Contact Our Milwaukee, WI Lawyers
If you have questions about legal issues related to the coronavirus, the attorneys at Gimbel, Reilly, Guerin & Brown, LLP are here to help. We will continue to be available to you, and we can speak to you over the phone or via email. To learn more about how we can help, contact us at 414-271-1440. You can also contact our individual attorneys and paralegals via email or phone:
Attorneys:
Paralegals: