Wisconsin CBD Oil Licensing Lawyer
Milwaukee Attorneys Assisting With Legal Issues Related to Cannabidiol and Cannabis Oil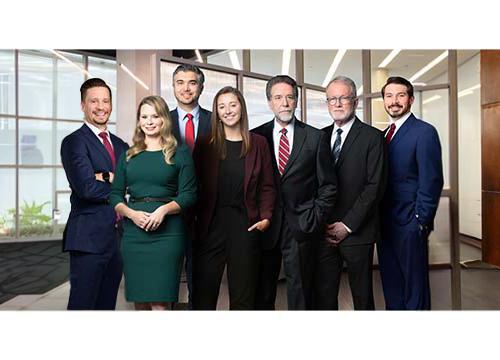 Over the past several years, multiple states have relaxed the laws and restrictions regarding the use of marijuana for medicinal or recreational purposes. Wisconsin is not one of these states, and the possession or sale of marijuana may lead to drug charges. However, Wisconsin residents should be aware of how the state's laws address a related product: CBD oil.
The attorneys of Gimbel, Reilly, Guerin & Brown, LLP are well-versed in the laws and regulations surrounding CBD in Wisconsin. If you are looking to begin selling CBD oil or related products, we can assist in obtaining the necessary licenses and in ensuring that you meet the legal requirements.
What Is CBD?
Although marijuana is primarily known as a mind-altering drug, it has been found to have a variety of other benefits to users. Many of these benefits come from a compound known as cannabidiol, or CBD, which is separate from Tetrahydrocannabinol (THC), the psychoactive compound that provides a "high" to marijuana users. CBD is typically derived from industrial hemp, and it can be used to treat a variety of medical conditions, including chronic pain, seizures, depression, anxiety, muscle stiffness or inflammation, Alzheimer's Disease, post-traumatic stress disorder (PTSD), Parkinson's Disease, and Crohn's Disease.
In Wisconsin, industrial hemp and CBD oil are legal as long as they contain less than 0.3% THC. CBD oil can be inhaled through the use of a vape pen or e-cigarette, and it is also available in a wide variety of other products, including lotions, dietary supplements, gummy edibles, or even as an ingredient in foods such as chocolate bars or beverages such as coffee or beer.
While CBD oil is available for purchase throughout Wisconsin, it falls into something of a legal gray area. Wisconsin statute 961.32(2m)(b) states that a person can possess CBD if they have certification stating that it is used to treat a medical condition. However, the Wisconsin Department of Justice has stated that it will not prosecute people for possession of CBD. In addition, the U.S. Food and Drug Administration (FDA) has stated that it is illegal to add CBD oil to products regulated by the agency without receiving FDA approval.
The production, sale, and possession of CBD oil still fall into a gray area in Wisconsin so it is important for retailers to obtain the necessary licensing before selling these products. When applying for a state license to produce or sell CBD-related products, it is essential to work with an attorney to ensure that all legal requirements are met.
Contact a Milwaukee Cannabis Products Lawyer
Currently, CBD oil is the only legal form of cannabis allowed in Wisconsin. However, many people are calling for the legalization of marijuana for medicinal or recreational use, so the laws may change in the future. At GRGB, our attorneys are well-versed in the laws and regulations surrounding cannabis products, and we can assist in obtaining the necessary licensing to operate a CBD oil dispensary. We can answer your questions about producing and selling products containing CBD, and we will help you stay abreast of the ongoing changes to the law. To learn more about the legal help we can provide, contact us at 414-271-1440.