Milwaukee, WI Business Interruption Insurance Claims Lawyer
Attorneys for Litigation Regarding Insurance Coverage for Business Losses in Wisconsin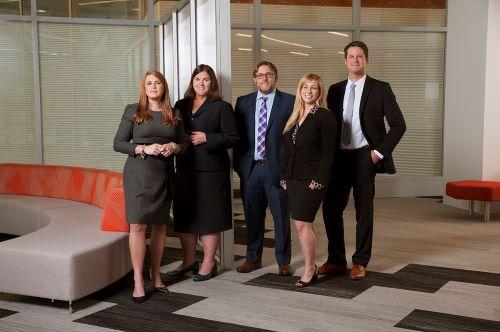 Insurance policies are meant to protect against unexpected losses, and many businesses purchase policies that include business interruption coverage. This can provide much-needed financial help if circumstances arise that affect a business's ability to continue operating, but the procedures for making claims under these policies can be complex, and insurance companies may unfairly deny these claims. To ensure that a business receives the coverage it is entitled to under its insurance policy, it is important to work with an attorney who is experienced in insurance coverage litigation.
The attorneys of GRGB Law are highly experienced in business law and commercial litigation, and we have assisted policyholders in cases involving business insurance, homeowners insurance, health insurance, auto insurance, and more. If you are facing the denial of an insurance claim, we can help you understand your legal options, and we will work with you to ensure that your insurance company abides by its obligations under your policy.
What Is Business Interruption Insurance?
A business's commercial property insurance policy will often include business interruption coverage that provides protection against financial losses that occur when a business is unable to use the property. A policy will typically address interruptions that occur because of damage to property that is caused by a peril covered under the policy. Covered perils may include:
Fire
Theft
Weather hazards, such as strong winds, lightning, or hail
Natural disasters, including earthquakes, tornadoes, or hurricanes
Civil authority
Contamination
A policy that provides business interruption coverage may provide reimbursement for losses experienced by a business, including repairs to damaged equipment or property and loss of income while the business was required to close. A business may also be able to receive reimbursement for additional expenses, such as the cost of temporarily relocating to a new location.
A business must typically demonstrate all of the following elements to receive reimbursement for business interruption losses:
Physical damage or direct physical loss occurred to the business's property.
The damaged property was covered under the insurance policy.
The damage occurred because of a peril covered under the policy.
The business experienced quantifiable losses due to business interruption.
These losses occurred during the period of time while damaged property was being repaired or restored.
Coverage for Non-Physical Losses
While business interruption coverage typically provides indemnification against losses that occur because of physical damage to a business's property, there are other situations in which a business may experience losses due to unexpected closures. The coronavirus pandemic has led to economic hardship for many businesses, and business owners may be unsure whether their insurance policies include business interruption coverage that will provide reimbursement for losses that have resulted from government-mandated closures or stay-at-home orders that have restricted business operations.
To address these losses, businesses may need to review their insurance policies and consider the following issues:
Does a policy provide specific coverage or exclusions for outbreaks of infectious diseases?
Does a policy include "civil authority coverage" regarding government orders that restrict access to insured property?
Does a policy provide contingent business interruption coverage for losses that occur because of interruptions in the supply chain?
The legal issues surrounding insurance coverage for business losses can be very complex. Due to the large number of businesses that have experienced losses because of COVID-19, many insurers are denying claims or attempting to avoid providing reimbursement to businesses. To ensure that these issues are addressed properly, it is crucial for businesses to work with legal counsel that is experienced in litigating cases involving business interruption insurance.
Contact Our Milwaukee Insurance Coverage Litigation Attorneys
If your business has experienced an interruption that has resulted in significant economic losses, Gimbel, Reilly, Guerin & Brown LLP can review your insurance policy, help you understand your coverage, and work to ensure that you are properly reimbursed. Contact us today at 414-271-1440 to schedule a consultation with our attorneys.
Attorneys on our Business Interruption Insurance Claims Team: