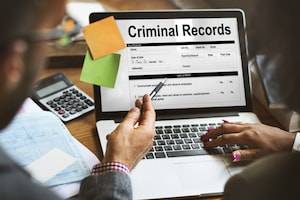 By Bri Meyer and Jason Findling
After receiving overwhelming support from both Republicans and Democrats, Wisconsin lawmakers have continued to push for legislation that would allow more people to seek expungement. The bill is called the "Pathways to Employment," a title that illustrates the purpose behind the proposed law: to help former non-violent offenders transition from prison into the workforce. The Pathways to Employment bill is designed to provide persons convicted of lower-level crimes with a second chance at life and also seeks to reduce Wisconsin's labor shortage.
Expungement involves a person petitioning to have his or her criminal convictions expunged, or cleared from the public court record. Because a criminal record can hinder a person's ability to secure housing, employment, financial aid, and other opportunities that require a background check, this new expungement law truly provides people with a second chance. Since the Pathways to Employment bill passed at the committee level with bipartisan support in both chambers, supporters believe that this bill will soon become law. A full vote to determine whether this expungement bill will become law is scheduled to take place in May.
...