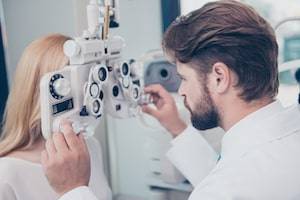 Optometrists and prospective optometrists are always at risk for licensing issues. Optometry licensing problems can come up in a number of ways and at a number of points in one's schooling and career.
Optometry License Applicants
Before someone is even given an optometrist license, certain issues may arise. Under Wisconsin law, a license applicant must meet several criteria, including graduating from an accredited optometry school, passing the board examination, and proving that he or she does not have an arrest or conviction record.
There are exceptions that may be argued regarding one's past criminal record and the effect it could have on being eligible for an optometry license. Many license applicants find that this is one area where an attorney can be helpful. An attorney may also be helpful in the application process if there are any irregularities or issues during the exam, such as disability accommodations or allegations of cheating.
...