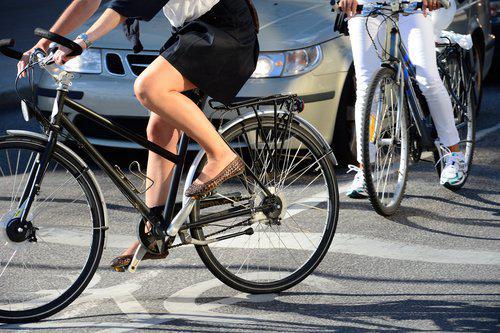 Bicycles have become increasingly popular over the past decade as the cost of gas has risen and people have taken a more active interest in the health of the environment. In fact, according to statistics published by a bicycle industry magazine, bike sales have increased more than five percent over the past three years alone. While this increase in biking may be good for the planet, it can also pose a serious risk to pedestrians. Many pedestrians are not as careful watching for bikes as they are with cars, but bicycle-pedestrian collisions can still cause serious injuries. With more cyclists on the roads and sidewalks, it can be important for pedestrians to understand the dangers and know how to react.
Bike Accident Injuries
Most people do not worry about being hit by a bike in the same way they worry about being struck by a car. After all, bikes are smaller, lighter, and cannot travel as fast. Nevertheless, bikes can still cause serious harm to pedestrians, and can even inflict fatal injuries in some cases. The most common injuries that result from bike accidents are contusions, lacerations, and broken bones. These can be severe, painful injuries that require expensive medical treatment. Beyond those sorts of injuries, pedestrians who suffer falls during the accident can often hit their heads on the way down. At the speed bicycles travel, this can result in a traumatic brain injury. These types of injuries occur when the brain is jostled around in the skull, and they can lead to nausea, concussions, seizures, and even coma or death if the injury is serious enough.
...