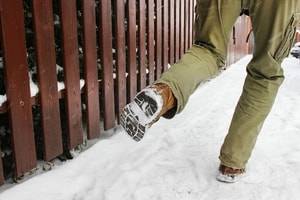 The winter season is upon us — temperatures are dropping, cold winds are blowing, and snow and ice are likely to build up on every outdoor surface. As you prepare for cold weather by wearing warm clothing, making sure your house is insulated, and keeping winter supplies on hand, also be aware of the increased danger of slip and fall injuries caused by slippery walking surfaces.
Common Winter Injuries
Snow and ice on roads, sidewalks, and driveways present a major hazard, and melting snow and ice can also lead to wet, slick floors, creating additional dangers nearly everywhere people will be walking in the winter. These conditions can lead to a wide variety of injuries, including:
...