GRGB's Steven McGaver Elected Secretary Milwaukee Young Lawyers Association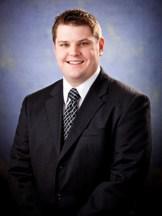 Milwaukee, WI - The Milwaukee, Wisconsin based trial and litigation law firm, Gimbel, Reilly, Guerin & Brown LLP (GRGB) is proud to announce that Attorney Steven C. McGaver was elected Secretary of the Milwaukee Young Lawyers Association (MYLA). McGaver will hold the position of Secretary for one year (July 1, 2013 - June 30, 2014).
As Secretary, McGaver will be responsible for keeping the board meeting minutes and posting all association notices in accordance with the association's by-laws. He has also served as a board member since 2008 and was President of MYLA from 2010-11.
"We are proud of the many accomplishments that Steve has achieved thus far in his law career," notes Franklyn Gimbel, Founding Partner at GRGB. "His position as Secretary is another example of his strong leadership skills and his desire to grow these skills in the practice of law. We are lucky to have him on the GRGB team," Gimbel adds.