Honors and Awards
Jason Luczak Honored as Up and Coming Lawyer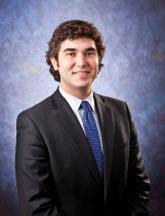 Milwaukee, WI - The Milwaukee, Wisconsin based trial and litigation law firm, Gimbel, Reilly, Guerin & Brown (GRGB) is proud to announce that Attorney Jason Luczak has been honored as one of Wisconsin's Up and Coming Lawyers for 2012. The award, which will be presented on September 19, 2012, recognizes attorneys in the State of Wisconsin who are on the fast track in their law career and represent a strong character in both the practice of law as well as a community involvement.
"Jason's designation as an Up and Coming Lawyer in Wisconsin demonstrates what we have always known to be true about him. He represents the future generation of outstanding attorneys at GRGB," states Founding Partner, Franklyn Gimbel. "He serves GRGB's clients with energy and a forthright mindset and has developed a strong litigation practice. We look expectantly to the new era he represents, while we hold firm to the principles on which our firm was founded," Gimbel adds.
Luczak serves GRGB clients in a variety of practice areas that include both civil and criminal litigation. He has gained valuable courtroom experience, trying cases in state, federal and municipal courts throughout Wisconsin. He has argued before the 7th Circuit Court of Appeals in Chicago, and has prepared and filed a certiorari petition to the United States Supreme Court.
Thomas Brown, Mike Guerin, Pat Knight and Ray Dall'Osto were recognized as Super Lawyers
Attorney Thomas Brown was recognized as a Super Lawyer in White-Collar Criminal Defense.
Attorney Michael Guerin was recognized as a Super Lawyer in General Litigation.
Attorney Patrick Knight was recognized as a Super Lawyer in Civil Litigation Defense.
Attorney Raymond Dall'Osto as recognized as a Super Lawyer in General Litigation.
Steven McGaver Elected to Board of WI State Bar Association Young Lawyer Division
On May 27, 2009, Attorney Steve McGaver was elected to the Board of the Young Lawyers Division of the State Bar of Wisconsin.
Steven McGaver – Installation as Milwaukee Young Lawyer's Association President
Attorney Steven McGaver has been installed as the Milwaukee Young Lawyer's Association President. He will serve as president for the next calendar year. He continues the tradition of Gimbel Reilly Guerin & Brown, LLP's involvement with the Milwaukee Young Lawyer's Association. Attorney Christopher Strohbehn has moved on from his position as Past-President to a member of the Board of Directors of the Association.
Steve McGaver – Up and Coming Lawyer 2010 Wisconsin Law Journal
Congratulations to Attorney Steven McGaver for being named by the Wisconsin Law Journal as an Up and Coming Lawyer for 2010. He was honored at a reception for all of the award recipients on August 31, 2010 at the Wisconsin Club.